Compatibile Foto E Videocamere Batteria per samsung Evoca Zoom 115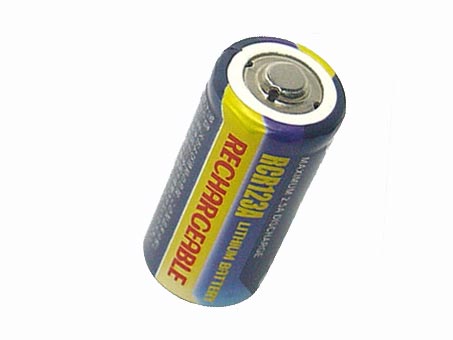 clicca per ingrandire
Trova altre parti del tuo samsung Evoca Zoom 115
Codice:3004
Durata: 350mAh
Voltaggio: 3V
Tipo: Li-ion
Dimensione: 32.50x16.50mm
Peso: 16.5g
Colore: Blu scuro
Il nostro prezzo:

14.19

EUR

Le Spese di Spedizione:

5.99

Nuovo prodotto con garanzia da 1 anno!
Nota:
This rechargeable battery can only be charged with our charger!
Our \"DKY004\" battery may be used for most small electronic devices such as film cameras, digital cameras, night-vision scopes, binoculars, flashlight, shavers,...etc., except battery-operated torch with tungsten bulb, or any other devices with a tungsten heating/lighting element.
Questo Evoca Zoom 115 Batteria sostituisce:
CANON

DL123A,
CR123A,

CHINON

DL123,
CR23,

DURACELL

DL2/3A,
DL123A2,
DL123A,
123,

ENERGIZER

EL123AP-2,
EL123AP,
EL123A,
EL123,
123,

ETERNACELL

T32/51,

FUJIFILM

DL123A,
DL-312 Zoom,
DL-290S Zoom,
CR123A,

HAKING

CR123A,
123,

IEC

CR17345,

KODAK

KL123LA,
K123LA,
DL123,
CR123,

KONICA

123A,

KONICA MINOLTA

DL123A,
CR123A,

MAXELL

ER2/3A,
CR-123,
123,

MINOX

CR-123,

NIKON

DL123A,
CR123A,

OLYMPUS

DL123A,
CR123A,

PANASONIC

L123A,
K123LA,
EL123AP,
DL123A,
CR17345,
CR17335,
CR123R,
CR123A,
CR-123AW/2BE,
BR-2/3A,
123A,
123,

PHILIPS

CR123A,

PLATON

CR123A,

POLAROID

PR123-1,

PREMIER

CR123A,

RAYOVAC

RL123A-2,
RL123A-1,
CR123R,

ROLLEI

CR123A,

SANYO

CR17335SE,
CR-123,

SIGMA

CR-123A,

SMYANG

CR123A,

SOLIGOR

CR123A,

SONY

CR123A,

VARTA

VL123A,
V123,
CR123A,

VIVITAR

CR123A,

VOIGTLANDER

CR123A,
Questo Evoca Zoom 115 Batteria È compatibile con i seguenti modelli:
ANSCO

Silhouette Zoom AF,
Silhouette Zoom,
MPZ,
Mini MPZ 1300 Power Zoom,
APSilon Zoom 250,

ARGUS

M8500D,
M8500,
M7500,
M4000,
APS400,

BELL AND HOWELL

PZ3300,
PZ3200,
PZ3000D,
PZ3000,
PZ2200,
PZ2000,
PZ1000,
960 NP,

BOOTS

Mini Zoom,

BRAUN

Trend Zoom105,
Trend Zoom S-70,
Trend Zoom S-60,
Trend Zoom S-135,
Trend Zoom S-120,
Trend Zoom S-110,
Trend Zoom AP 360 IX Date,
Trend Zoom 70-F,
Trend Zoom 105 Quartz Date,
Trend Mini AF-P,
Trend Micro SM,

CANON

Sure Shot Zoom Max Caption,
Sure Shot Zoom Max,
Sure Shot Z90W,
Sure Shot Z85 Caption,
Sure Shot Z85,
Sure Shot Z70W Caption,
Sure Shot Z70W,
Sure Shot Z180u,
Sure Shot Z155,
Sure Shot Z150u,
Sure Shot Z135,
Sure Shot Z115 Caption,
Sure Shot Z115,
Sure Shot Tele Max,
Sure Shot Sport,
Sure Shot Sleek,
Sure Shot Mini,
Sure Shot Max,
Sure Shot Look,
Sure Shot K,
Sure Shot Caption,
Sure Shot A1 Underwater,
Sure Shot A1 Panorama,
Sure Shot A1,
Sure Shot 85 Zoom,
Sure Shot 85,
Sure Shot 80 Zoom,
Sure Shot 80 Tele,
Sure Shot 80,
Sure Shot 76 Zoom,
Sure Shot 70 Zoom,
Sure Shot 65 Zoom,
Sure Shot 60 Zoom,
Sure Shot 60,
Sure Shot 105Z,
Sure Shot 105 Zoom S,
Sure Shot 105 Zoom,
Sure Shot 105,
Sure Shot WP-1,
Super Prima 90 Wide,
Super Prima 90 Caption,
Super Prima 85,
Super Prima 28V,
Super Prima 28N,
Super Prima 28 Caption,
Super Prima 28,
Super Prima 155N,
Super Prima 155 Caption,
Super Prima 155,
Super Prima 135N,
Super Prima 135 Caption,
Super Prima 135,
Super Prima 115N,
Super Prima 115 Caption,
Super Prima 115,
Super Prima 105X,
Super Prima 105,
Rebel G ll 35-80,
Prima Zoom Shot,
Prima Zoom Mini Caption,
Prima Zoom Mini,
Prima Zoom 85N,
Prima Zoom 85,
Prima Zoom 76,
Prima Zoom 70F,
Prima Zoom 65,
Prima Twin S Date,
Prima Mini ll,
Prima Mini,
Prima BF Twin,
Prima AS-1 AllSport,
Prima AS-1,
Prima 5,
Pocket Zoom 70M-AF AD,
M Date,
EOS-Rebel XS N Date,
EOS-Rebel XS,
EOS-Rebel X,
EOS-Rebel G,
EOS-Kiss,
EOS-IX E,
EOS-IX,
EOS-88,
EOS-7,
EOS-66,
EOS-500N,
EOS-500,
EOS-33V New,
EOS-33,
EOS-30V Date New,
EOS-3000N,
EOS-30,
EOS Rebel GII EF,
EOS Rebel GII,
EOS ELAN 7NE,
EOS ELAN 7N EF,
EOS ELAN 7N,
EOS ELAN 7E,
EOS ELAN 7,
EOS 7S,
EOS 5000,
ELPH Z3,
AutoBoy SII XL,
AutoBoy S XL,
AutoBoy S (Super),
AutoBoy Mini J,
AutoBoy Mini T (Tele),
AutoBoy Luna XL,
AutoBoy Luna 85,
AutoBoy Luna 35,
AutoBoy Luna 105 S,
AutoBoy Luna 105,
AutoBoy Juno 76,
AutoBoy Juno,
AutoBoy J(Jack),
AutoBoy F XL,
AutoBoy F,
AutoBoy EPO,
AutoBoy D5,
AutoBoy A XL,
AutoBoy A (Ace),
AutoBoy 155,
AutBoy Luna,
AutBoy BF80,
A1 Date,

CHINON

Pocket Dual-P,
Pocket Dual-AFP,
Pocket Dual Zoom-AF,
Pocket Dual Zoom 70M,
Pocket Dual Zoom,
Monami,
ES-1000,
Belami AF,
Auto GL-S,
Auto GL-AF,

CONCORD

EyeQ Go LCD,
EyeQ Go 2000,
C3000,

CONTAX

TW,
TVS III,
TVS II,
TVS,
T2,

EDIXA

VZ 140,

EXAKTA

Zoom 701 AF,
Super Zoom 1200 AF,
Macro 115 AF,
Chico AF,
900 AF,
760 Mini,
3000 Power Zoom,

FUJIFILM

Zoom Date S1450,
Zoom Date S1200,
Zoom Date S1050,
Zoom Date 90,
Zoom Date 70,
Zoom Date 60W,
Zoom Date 145,
Zoom Date 140,
Zoom Date 135V,
Zoom Date 125EZ,
Zoom Date 125 Super,
Zoom Date 125 SR,
Zoom Date 120V,
Zoom Date 120,
Zoom Date 115SR,
Zoom Date 115S,
Zoom Date 115 Super,
Zoom Date 110EZ,
Zoom Date 110 SR,
Zoom Date 100,
Zoom 60W,
Super DL Mini Zoom,
Super DL Mini,
NEXA 320ixz,
Instax Mini 10,
Instax 500,
GX 680 III,
GX 645 Zi,
GS 617,
GA645Wi,
GA645i,
GA 645 Zi,
FZ 2000,
Fotonex 400SL,
Fotonex 4000IX SL,
Fotonex 4000 IX,
Fotonex 400 MRC,
Fotonex 310IX Zoom,
Fotonex 310IX MRC,
Fotonex 300MX,
Fotonex 300IX Zoom,
Fotonex 300IX,
Fotonex 270IX,
Fotonex 265IX Zoom,
Fotonex 265IX,
Fotonex 260IX Zoom MRC,
Fotonex 260IX,
FinePix S3 Pro,
FinePix S2 Pro SLR,
FinePix S2 Pro,
FinePix S1 Pro,
Endeavor 400ix Zoom,
Endeavor 400ix MRC,
Endeavor 4000SL,
Endeavor 4000ix SL,
Endeavor 310ix MRC,
Endeavor 300ix Zoom,
Endeavor 300ix MRC,
Endeavor 270ix MRC,
Endeavor 260ix MRC,
Endeavor 250ix Zoom,
Endeavor 1000ix,
DL-550 Wide Date,
DL-550,
DL-500 Wide Date,
DL-320 Zoom,
DL-312,
DL-290 Zoom,
DL-290,
DL-270 Zoom Super,
DL-270 Zoom,
DL-270,
DL-2000 Zoom,
DL-200,
DL-1000 Zoom,
Discovery S700 Zoom Date,
Discovery S1450 Zoom Date,
Discovery S1200 Zoom Date,
Discovery S1050 Zoom Date,
Discovery Mini Zoom Date,
Discovery 900 Zoom,
Discovery 400,
Discovery 320 Zoom,
Discovery 312 Zoom,
Discovery 290 Date,
Discovery 290,
Discovery 270 Zoom,
Discovery 2000,
Discovery 1000 Zoom,
Discovery 1000,
Big Viewfinder 50AF,
310 MRC,

GOKO

Mac-10 Z3000,
AZS-1150AF,

GRAFLEX

Quantum Tele,

HAKING

ZME1300/LCD Series,
ZMAE1700 Series,
ZMAE1600 Series,
ZMAE1400 Series,
ZM-3500,
ZM-1300,
Vision Zoom,
Vision XMS Mini T,
Vision XAS Mini T,
Vision Mini MZ,
Vision AFW 28,
Silhouette Zoom,
HMA 2500,
Apsilon Zoom 250 AF,

HANIMEX

FD-7S,

HORSEMAN

DigiFlex II,

HYUNDAI

Super Zoom 850,
Hyper Zoom 120,

JAZZ

Power Zoom 110,

JENOPTIK

JC 34,
JC 33,
JC 31,
JC 22,
JC 21,

KALIMAR

Power Zoom 110,
Action Shot 16,

KINON

Mini Cam 35,

KODAK

Star Zoom 105 QD,
Star Zoom 105,
Star 935,
Star 1075Z,
Star 105ZD,
Star 1035ZD,
Star 1035Z,
KE 60,
KD 75,
KD 70,
KD 65,
KD 60,
KD 45,
KD 40,
DC 25,
Cameo Zoom Plus,
Cameo Zoom,
Cameo Sharp Focus,
Cameo AFM,
Cameo AF,
Cameo 880,
Advantix Preview,
Advantix Film,
Advantix F600 Zoom,
Advantix F600,
Advantix C800,
Advantix C750,
Advantix C700 Zoom,
Advantix C650 Zoom,
Advantix 4800 IX Zoom,
Advantix 4800 IX,
Advantix 4700 IX Zoom,
Advantix 4700 IX,
Advantix 4100 IX Zoom,
Advantix 4100 IX,

KONICA

Z-up 70VP,
Z-up 70 Super,
Z-up 150VP,
Z-up 150,
Z-up 140 Super,
Z-up 140,
Z-up 135 Super,
Z-up 135,
Z-up 120VP,
Z-up 118 Super,
Z-up 118,
Z-up 110VP,
Z-up 110 Super,
Z-up 110,
Z-up 100,
U-Mini AF,
U-Mini,
Tops AF300 Auto Date,
Tops AF300,
Tops,
Super Z-up Date,
Super Pop Compact,
Pop Super,
MT100 Auto Date,
MT100,
MT10,
Jump Shot,
Jump Auto,
EU Mini AF,
EU Mini,
Big Mini Zoom 510,
Big Mini VX BM701,
Big Mini SR100,
Big Mini S70,
Big Mini S630Z,
Big Mini S100,
Big Mini Junior,
Big Mini HG,
Big Mini F,
Big Mini BM701 VX,
Big Mini BM701,
Big Mini BM311Z,
Big Mini BM302 Auto Date,
Big Mini BM302,
Big Mini BM201,
Big Mini 311Z Auto Date,
Big Mini 20,
Big Mini,
A4 Auto Date,
A4,
150VP,
110VP,

KONICA MINOLTA

Zoom 160C,
Riva Zoom 90,
Maxxum 9Ti,
Maxxum 9,
Maxxum 7,
Action Zoom 90,
a-7 Digital,
a-7,

KYOCERA

Zoomate 165SE,
Zoomate 165EF,
Zoomate 150eEF,
Zoomate 140GRF,
Zoomate 120SE,
Zoomate 115GRF,
Zoomate 110W,
Zoomate 105SE,
T4 Zoom,
T Zoom,
ProfileZoom 4000IX,
AF35 Mini,
Acclaim Zoom 300,
Acclaim 4000,
Acclaim 300,
165EF,
150EF,

LEICA

Z2X,
R9 Motor Winder,
R,
Minox CD 112,
Minilux Zoom,
Minilux QD,
Minilux,
Mini Zoom,
Mini III,
Mini II,
Mini 3,
CM,
C3,
C2,
C1 Zoom Date,
C1,

MAGINON

Mini AF,

MINOLTA

Zoom 85,
Zoom 70EX,
Zoom 160,
Zoom 150C,
Zoom 130C,
Zoom 110,
TC-1,
Riva Zoom Pico,
Riva Zoom 90C,
Riva Zoom 75W,
Riva Zoom 70W,
Riva Zoom 70EX,
Riva Zoom 70,
Riva Zoom 28,
Riva Zoom 160,
Riva Zoom 150,
Riva Zoom 140,
Riva Zoom 130,
Riva Zoom 125EX,
Riva Zoom 125,
Riva Zoom 115,
Riva Zoom 105EX,
Riva Panorama,
Riva Mini,
Riva 140EX,
Riva 135EX,
Riva 125EX,
Orion Freedom Zoom,
Maxxum 4,
FZ160C,
Freedom Zoom Supreme,
Freedom Zoom Explorer EX,
Freedom Zoom Explorer 1,
Freedom Zoom Explorer,
Freedom Zoom 70,
Freedom Zoom 160A,
Freedom Zoom 150,
Freedom Zoom 140A,
Freedom Zoom 130S,
Freedom Zoom 115,
Freedom Zoom,
Freedom Vista,
Freedom TC 1,
Freedom Supreme EX,
Freedom Sightseer Zoom,
Freedom Sightseer,
Freedom Family Zoom II,
Freedom Escort,
Freedom Action Zoom 90,
Freedom Action Zoom,
Freedom 140EX,
Dynax 9,
Dynax 7,
Capios 75W,
Capios 70W,
Capios 160A,
Capios 150S,
Capios 140A,
Capios 130S,
Capios 125S,
Capios 115S,
AF Zoom 80mm,
AF Zoom 35mm,
Action Zoom 90,

MINOX

NV400(Night Vision),
NV350(Night Vision),
NV300(Night Vision),
MX,
CD 70,
CD 155,
CD 150,
CD 140,
CD 128,
CD 112,
AF Mini,

NIKON

Zoom Touch 8000,
Zoom Touch 105-VRQD,
Zoom 800QD,
Zoom 800,
Zoom 700VR,
Zoom 600 QD,
Zoom 600,
Zoom 400,
Zoom 300,
Zoom 200,
RF 2D,
Pronea 600i,
N90s,
N80QD,
N80,
N70,
Mini Zoom 600,
Mini Zoom 400,
Lite Touch Zoom 80 QD,
Lite Touch Zoom 80,
Lite Touch Zoom 70Ws,
Lite Touch Zoom 70s,
Lite Touch Zoom 150 ED,
Lite Touch Zoom 140 QD,
Lite Touch Zoom 140 ED,
Lite Touch Zoom 130 QD,
Lite Touch Zoom 130 ED,
Lite Touch Zoom 120 QD,
Lite Touch Zoom 120 EO,
Lite Touch Zoom 110s QD,
Lite Touch Zoom 110,
Lite Touch Zoom 105,
Lite Touch Zoom,
Lite Touch 150 QD,
Lite Touch 150 ED QD,
Lite Touch 140 ED QD,
Lite Touch 130 ED QD,
Lite Touch 110s,
Lite Touch,
Fun Touch 5,
FD 80S,
FD 80D,
F90X,
F80,
F70D,
F70,
F60D,
F6,
F100(only MS-13),
AF600,
35Ti,
28Ti,

OLYMPUS

XB QD,
View Zoom 80,
View Zoom 120,
Trip MD2,
Trip AF Mini II,
Trip AF Mini,
Super Zoom 120 SF,
Super Zoom 115,
Super Infinity Zoom 3500,
Super Infinity Zoom 330,
Super Infinity Zoom 3000,
Super Infinity Zoom 300,
Super Infinity Zoom 2800,
Super Infinity Zoom 120,
Super Infinity Zoom 110,
Super Infinity Zoom 105,
Super AZ-300 Zoom,
Super AZ-230 Zoom,
Super AZ-210 Zoom,
Super AZ-110 Zoom,
Super AZ-100 Zoom,
Super Zoom 80G,
Super Zoom 80 Wide,
Super Zoom 70G,
Super Zoom 3500,
Super Zoom 2800,
Super Zoom 140S,
Super Zoom 130S,
Super Zoom 120,
Super Zoom 110,
Super Zoom 105G,
Super Zoom 105,
Stylus Zoom 140,
Stylus Zoom 115VF,
Stylus Zoom 105,
Stylus Select 105,
Stylus Infinity Zoom 140,
Stylus Infinity Zoom 115,
Stylus Infinity Zoom,
Stylus Infinity 70Q,
Stylus Epic Zoom 80,
Stylus Epic Zoom 170 QD,
Stylus Epic Zoom 170,
Stylus Epic Zoom 115 QD,
Stylus Epic,
Stylus 120Z,
Stylus 120QD,
Stylus 120,
Stylus 105Z,
Stylus 105,
Stylus 100 Wide,
QM-4T,
OZ130,
LT-105,
LT Zoom 105QD,
LT Zoom 105,
LT 1,
L5,
IX-20DLX,
IS-DLX,
IS-50QD,
IS-5000QD,
IS-5000,
IS-500,
IS-5,
IS-3DLX,
IS-3000,
IS-300,
IS-30 DLX,
IS-30 AF,
IS-3,
IS-20QD,
IS-2000,
IS-200,
IS-2,
IS-10DLX,
IS-1000,
IS-100,
IS-10,
iS-1,
Infinity Zoom 80QD,
Infinity Zoom 230,
Infinity Zoom 210,
Infinity Zoom 200,
Infinity Zoom 105 QD,
Infinity XB,
Infinity Twin,
Infinity Stylur Epic,
Infinity 80 QD,
Infinity 220 Panorama,
Infinity 210 Panorama,
Infinity 105QD,
Centurion S,
Centurion,
C3000,
AZ-4,
AZ-330,
AZ-300,
AZ-220,
AZ-210,
AZ-200,
AM-100,
AF-10XB,
AF-10 Twin,
AF-10 Super,
AF-1 Twin,
Accura Zoom 90,
Accura Zoom 130s QD,
Accura Zoom 130s,
Accura Zoom 120,
Accura Zoom 105,
Accura View Zoom 90 QD,
Accura View Zoom 120 QD,
µ-Zoom Wide 80 Deluxe,
µ-Zoom Wide 80,
µ-Zoom 80,
µ-Zoom 70,
µ-Zoom 170,
µ-Zoom 140VF,
µ-Zoom 140,
µ-Zoom 130,
µ-Zoom 115 Deluxe,
µ-Zoom 115,
µ-Zoom 105 Deluxe(L),
µ-Zoom 105,
µ-Panorama,
µ-III Wide 80,
µ-III Wide 100 QD,
µ-III wide 100,
µ-III 80,
µ-III 170,
µ-III 150 QD,
µ-III 150,
µ-III 135,
µ-III 120,
µ-II Zoom VF,
µ-II Zoom 80 Panorama,
µ-II Zoom,
µ-II Limited,
µ-II 80VF,
µ-II 170VF,
µ-II 115VF,
µ-II,
µ-2,
µ-1,

PANASONIC

Common Photo (Camera)Model,
C-D525AF,
C-D340EF,
C-D2300ZM,
C-625AF,
C-525AF,
C-2300ZM,
C-2200ZM,
C-220 ZM,

PENTAX

Zoom 90,
Zoom 70Z,
Zoom 70X Date,
Zoom 60X,
Zoom 105R,
UC-1,
K110D,
K100D,
IQ Zoom XL Date,
IQ Zoom MZ-6,
IQ Zoom EZY-S,
IQ Zoom EZY-R,
IQ Zoom EZY-80,
IQ Zoom EZY,
IQ Zoom 95WR,
IQ Zoom 95S,
IQ Zoom 928M,
IQ Zoom 928,
IQ Zoom 90WR,
IQ Zoom 900,
IQ Zoom 835D,
IQ Zoom 835,
IQ Zoom 80S,
IQ Zoom 80G,
IQ Zoom 80E,
IQ Zoom 735,
IQ Zoom 70XL,
IQ Zoom 70R Date,
IQ Zoom 60S,
IQ Zoom 60R,
IQ Zoom 28W,
IQ Zoom 280P,
IQ Zoom 200,
IQ Zoom 160,
IQ Zoom 145M,
IQ Zoom 145 Msuper,
IQ Zoom 140M,
IQ Zoom 140,
IQ Zoom 135M,
IQ Zoom 120,
IQ Zoom 115V,
IQ Zoom 115S,
IQ Zoom 115M,
IQ Zoom 115,
IQ Zoom 110,
IQ Zoom 105WR,
IQ Zoom 105G,
IQ Zoom 105-SR,
IQ Zoom 105,
Espio W,
Espio Mini,
Espio JR,
Espio Date,
Espio 928,
Espio 838G,
Espio 838,
Espio 80V,
Espio 738G,
Espio 738,
Espio 70,
Espio 200,
Espio 160,
Espio 145M,
Espio 140V,
Espio 140M,
Espio 123M,
Espio 120SW II,
Espio 120Mi,
Espio 120,
Espio 110,
Espio 105WR,
Espio 105G,
67 II,

PLATON

Express 35,

POLAROID

PZ3300AFD,
PZ3000AFD,
PZ2180AF,
PZ1800,
8500Z,

PRAKTICA

Zoom 700AF,
Super Zoom 800AF,
Super Zoom 70AF,
Super Zoom 1450AF,
Super Zoom 140AF,
Super Zoom 1250AF,
Sport SA90 Nova Zoom,
Sport P35AF Micro,
1200AF Zoom,

PREMIER

M9000,
M8500,
M6000D,
M5801,
M501D,
M501,
M301D,
M301,
M3001,
M2001,
M102D,
M102,
M101D,
M101,
M1000D,

PRYMAX

Zoom 7000,

RICOH

Zoom X70,
Zoom X115,
Zoom Super,
YF-20D,
YF-20 Super,
Super Shot AF D,
RZ-700,
RZ-3000,
RZ-140,
RZ-125,
RZ-115,
RZ-1050,
RZ 900 Date,
RZ 770,
RZ 105 Zoom,
RZ 105 Date,
RX-700,
R-ex70z,
R-ex120z,
R-EX105Z,
Prego Zoom AF,
Prego Zoom 115 Date,
Prego Xenar AF,
Prego 90 AF,
Prego 90,
Prego 70 Zoom Date,
Prego 145 AF,
Prego 140,
Prego 125,
Prego 115 AF,
Prego 115,
Petite Zoom D,
Myport 330 Zoom,
Myport 330 Super,
Mirai 105,
Master Shot Zoom 70D,
Master Shot Zoom 70,
Master Shot Ultra Zoom Super,
Master Shot Ultra Zoom II,
Master Shot Ultra Zoom D,
Master Shot Ultra Zoom,
Master Shot Ultra Dual,
Master Shot TRU-Zoom,
Master Shot FF20 Super,
Master Shot AFPD,
Master Shot AFP,
Master Shot AFII,
Master Shot AFD,
Master Shot AF,
Master Shot 130-Z,
Master Shot 130 Super,
Master Shot 130,
Master Shot 110,
GR10,
Giro 140,
FF8WR,
FF20 Wide Zoom,
FF20,
FF10 Zoom,
FF-8NR,
FF-300D,
FF-20L-20,
FF-10 Zoom,
Easy II,
AF7Z,
4F20S,
130Z,

ROLLEI

Prego Zoom X70,
Prego Zoom X115,
Prego Zoom AF,
Prego Zoom 115 Date,
Prego Xenar AF,
Prego 90 AF,
Prego 90,
Prego 145 AF,
Prego 140,
Prego 125,
Prego 115 AF,
Prego 115,
Giro 140,

SAMSUNG

Zoom 290WS,
Vega 290W,
Vega 170QD,
Vega 170,
Vega 140S,
Vega 1400,
Super Fino 170 QD,
Slim Zoom QD,
Slim Zoom 140S,
Slim Zoom 130S,
Slim Zoom 125S,
Slim Zoom 115S,
Slim RQD,
Slim R,
Slim Dual QD,
Rocas 200,
Rocas 100,
Mini Zoom 7X QD,
Mini Zoom,
Mini R,
Maxima Zoom 90i QD,
Maxima Zoom 80i,
Maxima Zoom 150GL QD,
Maxima Zoom 130G,
Maxima Zoom 105XL,
Maxima ZM Aplha QD,
Maxima 905,
Maxima 900,
Maxima 80i QD,
Maxima 760i,
Maxima 70s,
Maxima 40R QD,
Maxima 40R,
Maxima 33S,
Maxima 170Ti,
Maxima 140Ti,
Maxima 140S,
Maxima 1350 TiQD,
Maxima 125,
Maxima 105,
Fino 70S,
Fino 45,
Fino 40,
Fino 35S,
Fino 170 Super,
Fino 145,
Fino 140S,
Fino 115S,
Fino 115,
Fino 105S,
Fino 105,
Evoca Zoom 115,
Evoca 80S,
Evoca 70S,
Evoca 170 SE,
Evoca 170 Neo,
Evoca 140S,
Evoca 140 Neo,
Elite Maxima 170,
Elite Maxima 140,
Elite Maxima 120,
ECX1,
ECX-1 QD,
ECX,
Alpha Zoom QD,
AF Zoom 800,
AF Zoom 70 QD,
AF Zoom 2CX1,
AF Zoom 1050 QD,
AF Zoom 1050,
AF Slim Zoom QD,
AF Slim Zoom,
AF Slim R QD,
AF Slim R,
AF Slim Dual,
AF Slim,
AF Mini Zoom 105,
AF Mini Zoom,
AF Mini R,
AF Mini,
AF 480RQD,
AF 480R,
AF 440QD,
AF 440,
AF 4000QD,
AF 4000,
AF 1050QD,
AF 1050,

SIGMA

SD9,
Mini Zoom 105,

SMYANG

Super 90D,

SOLIGOR

Motor Zoom Camera AF-72PZ,
APS Zoom Camera AZ-360A,
AF Mini Data,
AF 40 Mini,

VIVITAR

ZX360D,
ZM95DB,
ZM90,
ZM80,
ZM70,
ZM100,
WZ-28,
VP7000,
Series 1 Pocket 35,
PZ8000,
PZ7000,
PZ3140,
PZ3125,
PZ3120,
PZ3115,
PZ3090 DB,
PZ3070,
PX3155,
PS99,
PS90,
PS700,
PS650,
PS600,
AF450,
AF1000,
540MZ,
535PZ,
530PZ,
520MZ,
500PZ,
490Z,
480PZ,
470PZ,
440PZ,
370Z,
357PZ,
356PZ,
350PZ,
280PZ,

VOIGTLANDER

Vitomatic 70,
Vitomatic 140,
Vitomatic 115,
Vitomatic 105,
Vito II 28-70,
Vito C-AF,
Vito 700,
Brilliant 2xZoom,

YASHICA

ZoomTec Mini Data Back,
ZoomTec Mini,
Zoomate 140GRF,
Zoomate 120SE,
Zoomate 110W,
Zoom 300,
Twintec Zoomate 165EF,
Twintec Zoomate 140,
Twintec Zoomate 115,
T5,
T4D,
T4,
Super T4 Weather Proof,
Super MiniTec Data Back,
Profile Zoom 4000,
Profile Acclaim 4000ix,
MiniTec Zoom 70,
MiniTec Super,
Mini Data Back,
Micro Tec Zoom 70,
Micro Tec Zoom,
Micro Tec 90,
Micro Finesse,
Imagination Micro AF,
EZ Zoom 70,
EZ View AF,
Electro 35,
Contax T2,
AF Mini Data Back,
AF Mini,
AF 35 Mini,
Acclaim Zoom 300,
Acclaim 4000,
Acclaim 300,